C2V Sep. 2019 Notes from the Trenches
Welcome back to the trenches! It got crazy in here since the last edition, so buckle up.     
First off, we had a very positive response to our first letter, with some people saying it was "the most thoughtful read they have ever seen" and that it "changed their life."   
Okay, so that was Chris's mom, but hopefully the rest of you got at least a little something out it.  
We've also had many new sign-ups, so a sincere thanks and welcome to all newcomers. You can catch up on previous editions here, and please pass this along to your friends.  
As the fall begins, we're celebrating our kids going back to school so the home office will be quiet again, our fantasy teams are up and running, the New England Patriots are on their way to the Super Bowl again (come on, you all know it's true) and… it feels like we're forgetting something…    
Oh, right, we closed on C2V Capital Partners!!!   
---
The Fund
This is a monumental moment that has been a year in the making. We can't even express how thankful and appreciative we are for the early LPs who took a shot on backing us and the many friends who have been supportive in so many ways from sharing deal flow to introductions to potential LPs, patient reviews of several (okay dozens) of drafts of our deck and all the rest.  
Our fund is focused on pre-seed and seed companies lead by exceptional founders.  We have several verticals we love such as mar-tech, travel, health-tech and wellness and direct to consumer, but are very open to exploring conversations in other industries. 
What makes C2V unique is our incredible LPs who bring a wide range of experience and domain expertise in verticals spanning the startup ecosystem and are prepared as needed to take an active role with our portfolio companies as advisors 
C2V also believes video content is an important driver to help tell a start up story which is why we have partnered with world class producers to create scripted and unscripted content on behalf of our companies.   
---
Portfolio Company Spotlight
Now that we have our first close behind us, we are thrilled to start talking about our investments starting with Kambr who just announced the close of a $4M seed round and lead by CEO Jason Kelly.  
Kambr is developing what will be the replacement of revenue management for the airline industry, built by a founding team with a combined 40 years of experience at 7 airlines and 20 years at the current industry leader in this space (which was sold to Warburg Pincus), where they developed the predecessor to Kambr's product.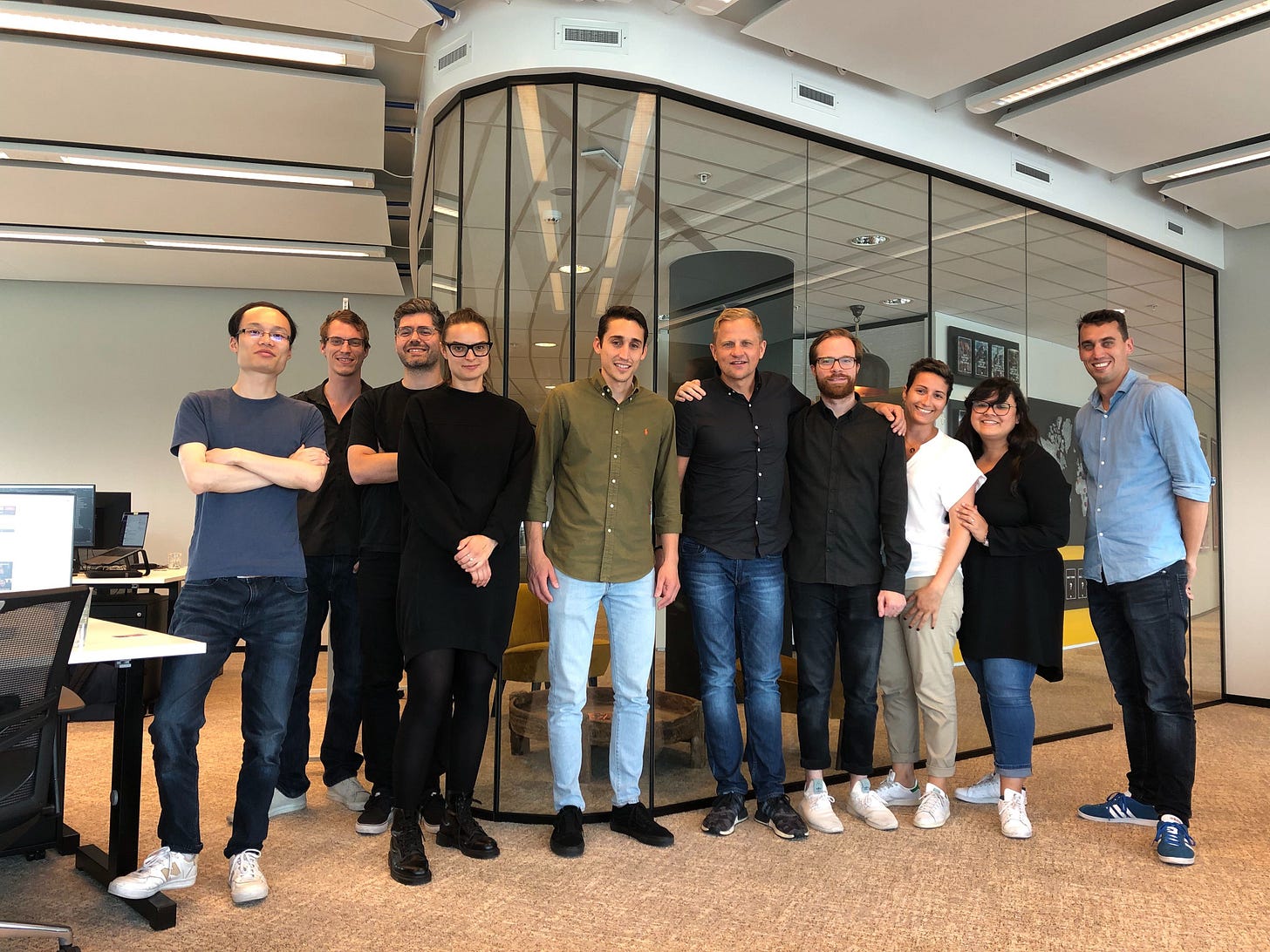 While airlines generally have access to huge volumes of data that influence ticket demand and revenue optimization, existing software platforms can only handle a fraction of it. 
Kambr's platform is not only built to incorporate all available data sets, but also to layer machine learning algorithms onto data-demand and pricing relationships and organize the output into an analyst-friendly UI. 
You can learn more about the raise on Kambr Media, the organization's independently run content arm.
We have made 3 other investments already and are excited to share more details about these companies soon.   
---
Other C2V Highlights
Wait, there's more! (told you it got crazy in here).     
Stories Summit
We've set the date and secured the venue for our first Stories Summit, which will be held on March 3, 2020 at Convene in New York. We have several sponsors signed up, but spots are still available. Head this way for more on the Summit and sponsorship opportunities. 
C2V Studios
Our most recent Studios segment is for Narrative I/O, a data marketplace and SaaS platform.
We believe that even B2B can be entertaining, and this is a great example how. Let us know if you'd like to learn more about C2V Studios and our promotional content production.   
Inspiring Words From the Trenches
As a reminder, you can always get the latest words of inspiration (and a whole lot more) on our Instagram account.  
- Chris & Matt